Howl-o … it's me Takoda writing this entry! So sorry we haven't posted lately, but I've been busy getting back to normal! It's been 4 months since my ampawtation, and I am doing quite well! Most my fur has grown back too. I've been so busy lately … here's some highlights of the last few months:
First off, here I am running around on the beach at Saylorville Lake in late October: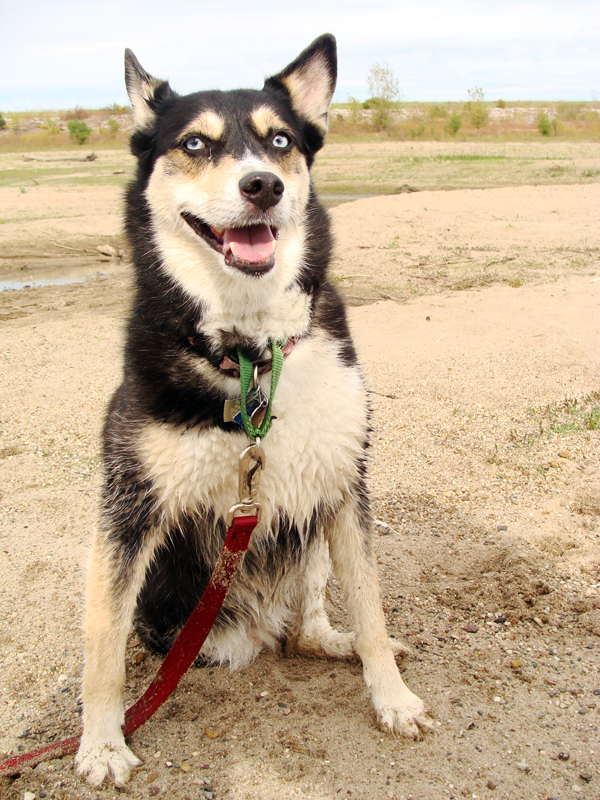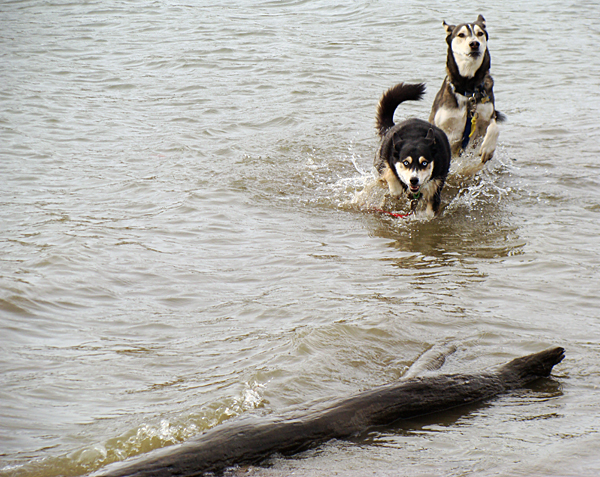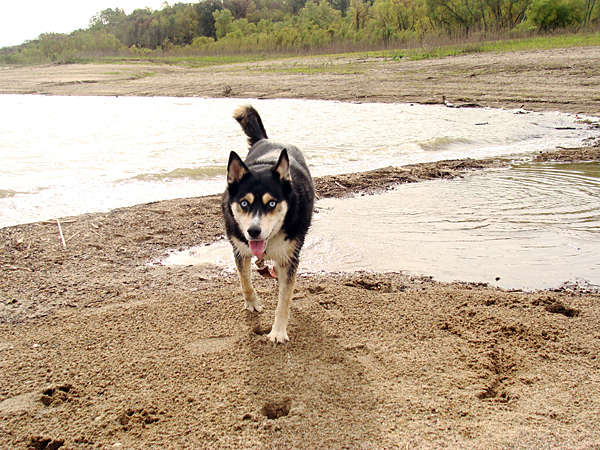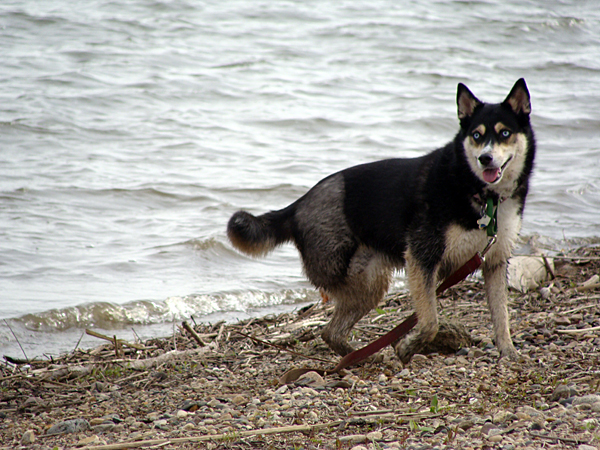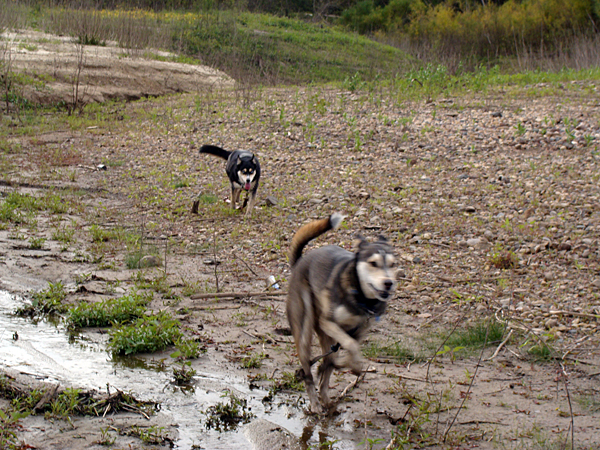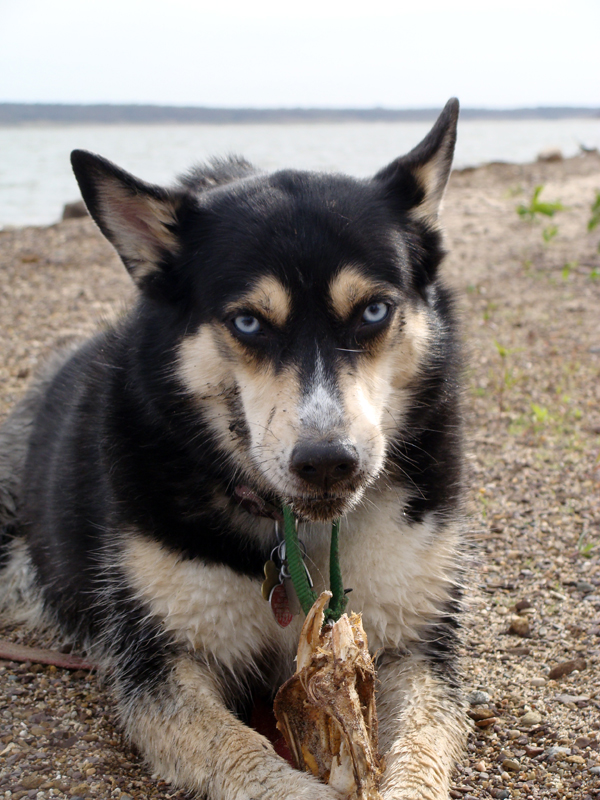 You can see that I kept up with my 4-legged brother just fine! More pics are here, including lots of Catori who is a total camera hog (but pretty darn cute, I admit).
Next up, we went to a cool Howloween pawty at Gray's Lake. I didn't dress up like a hot dog or a cow, but I still got TONS of treats, love and attention. When you're a 3-legger with big blue eyes and a tie-dye bandana, I think a costume just might  overkill!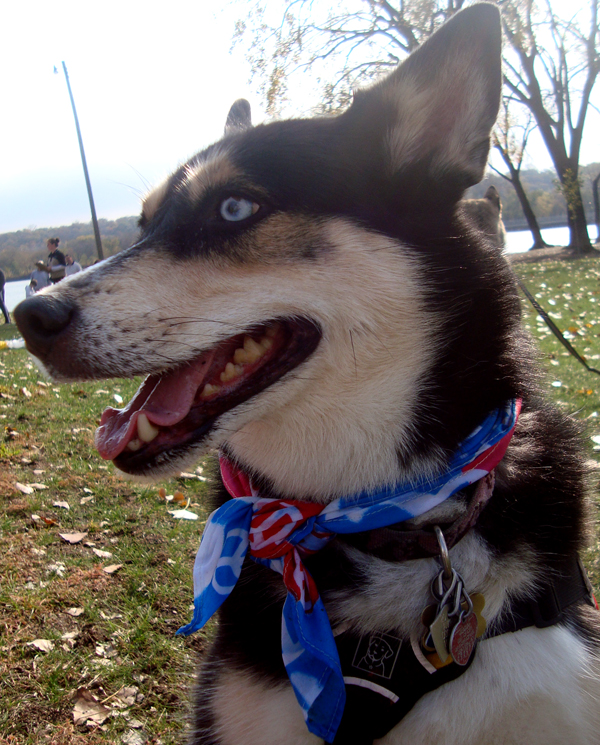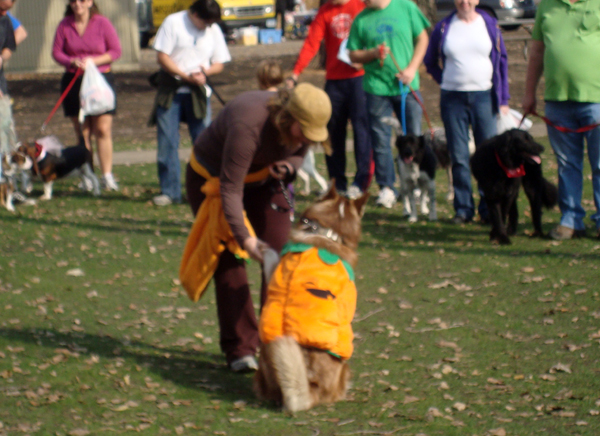 This goofy husky was dressed up like a pumpkin. I guess his owner thought that was funny cuz he was a red husky. The things you hoomans do for laughs at our expense makes me so annoyed!
And, on the subject of making dogs look funny, here is something I saw at a dog park: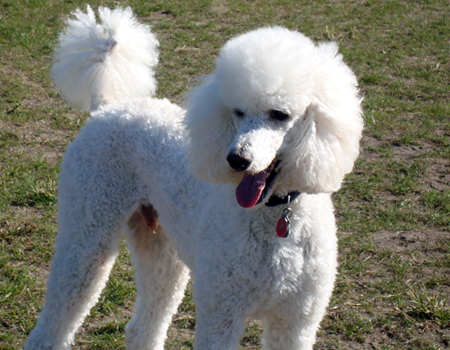 This boy (I know, right) was not allowed to get his big white Q-tip head wet or dirty. Basically, that meant swimming and playing was strictly forbidden.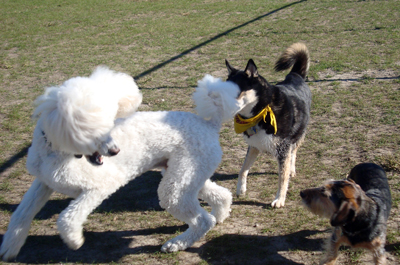 Here my head is hidden by a cotton ball tail. Q-tip Head wanted to play SOOO bad. But once he started to get me and the little guy (right corner) into a good game of chase, Daddy said it was time to go.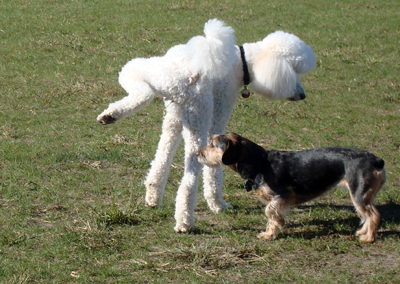 But Q-tip had a good response for that! WTG fuzzy head! Even prissy white poodles should be allowed to have some fun, get dirty, and be dogs. Sometimes.
This morning it was only 19 degrees. I loooove the cold … it's making me feel so energetic and happy! I can't wait to play in snow!
Well, Happy Thanksgiving to everypuppy! Hope you get lots of turkey and sweet potatoes (one of the few vegetables my primal carnivore palate can handle)!